Our founders have all served in dental practices, so we understand that many dentists and orthodontists prefer to focus on giving their patients quality care rather than dealing with the headache of day-to-day operations. OrthoDent offers a variety of management services for our clients, including the following:

Hover over the services for more details

Billing Services
OrthoDent provides comprehensive remote central billing services. Billing and collections services include:
Verification
Claims submission
EOB processing
Aging analysis and processing
Auditing
IT services
OrthoDent LLC provides basic IT functions, including network development, IT hardware and software services, IT troubleshooting, phone services, and more.

Human Resources Services
OrthoDent LLC provides a wide array of human resources services including talent acquisition, payroll, compliance, team member relations, team member development, and more. Our human resources experts make it a lot easier for the dental office to focus on patient care and leave most of the HR functions to OrthoDent LLC.

Financial Services
OrthoDent LLC provides essential accounting and finance services to its affiliates. These services include accounting systems, checks and balances, auditing, CPA certified financial reports, and more.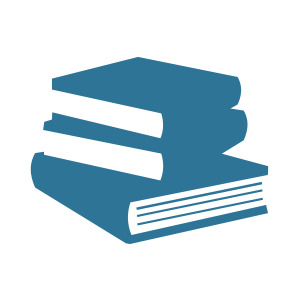 Operations Support Services
Our team of regional managers and operational support offer a wide array of operational peace of mind. Training, mentorship, auditing, team development, KPIs tracking, billing, and collections are some of the services they provide.

Practice Acquisition & Transition Services
Transitioning into the right practice can be an overwhelming painstaking process. With a team of transition experts, this process can be significantly easier. Careful expert support is provided.

Procurement
Chairs, gloves, and X-ray machines are just a few of the materials and technologies needed to run a state-of-the-art dental practice. When you join OrthoDent LLC, then you can receive quality, cost-efficient products quickly and easily thanks to our procurement team. We work closely with major suppliers in the dental industry in order to purchase some of the best products in the field at some of the lowest prices. Call us today if you would like to learn more about how our procurement team works with trusted vendors to provide dental equipment and materials to our offices.

Credentialing
When a dental practice goes in network with an insurance provider, then they can accept third party reimbursements. Being affiliated with an insurance company is not only convenient for the office, but also for patients. When you join OrthoDent LLC, then the rigorous credentialing process becomes easy because our credentialing team will handle it. Dentists who are in accordance with the standards and regulations of the insurance provider simply need to provide us with the necessary information and we will take care of the rest.

Compliance
There are many regulations that dentists need to comply with, and since these regulations often change or increase, the process of compliance can be overwhelming. But at OrthoDent LLC, we help our doctors meet all standards in the dental industry with a personalized, comprehensive approach. We implement office compliance programs, monitor monthly audits of clinical notes and charts, and make sure our practices follow the most up-to-date regulation standards. With our support, we help our offices stay compliant with industry regulations.